An unique technology brings infinite possibilities
Infinite possibilities through only one manufacturing process
The creative possibilities of 3D printing transcend the imaginable. Driven by the aim of living in a plastic waste-free future, we combine computational design and 3D printing technology to simplify the manufacturing process through robots. An automated process where machines build an object layer by layer and create intricate aesthetic and functional designs.
Versatile and compact, this technology allows us to explore shapes, colors and textures with unparalleled results, creating very large and complex geometries in ways often impossible to achieve under conventional processes.
An unfortunately limitless material 100% recycled
Focused on making 3D printing an increasingly sustainable manufacturing method, all our projects are produced using 100% post-industrial recycled plastics.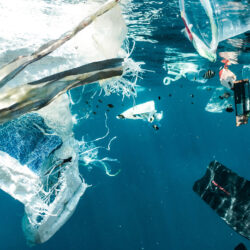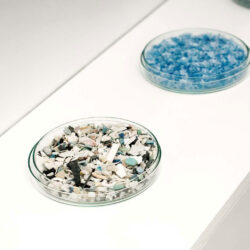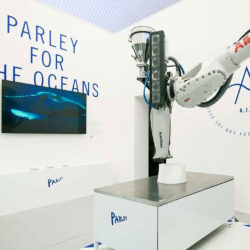 When an impact becomes real
At Nagami we tackle climate change by devising the best solution to accelerate the recycling rates and reduce the global carbon footprint. Through our circular economy model we transform plastic waste into raw material, providing a second life and reducing the environmental impact of it