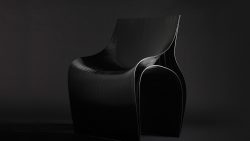 Peeler has been conceived to overcome the limits of additive manufacturing, thus far serving small niche markets.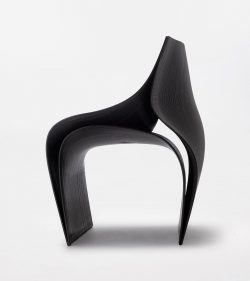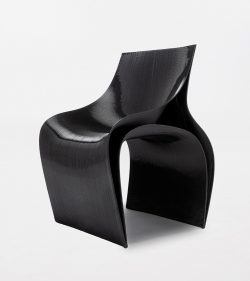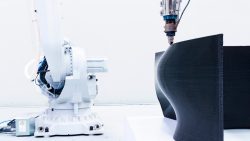 Design and Process
Winking at mass production, it is 3D printed in single 7mm thick shells of PETG by an industrial robot in just a few hours, consuming a small amount of machine time with minimum waste of material.
The chair has been designed to satisfy both the ergonomic constraints of the human body, as well as the ergonomics of the robotic arm that prints it. Consisting of three undulating skinlike surfaces, Peeler emerges out of a convergence of human and machine requirements.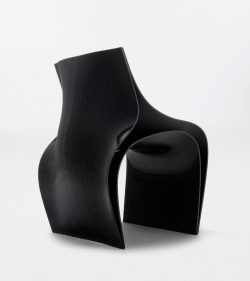 Daniel Widrig
Daniel Widrig founded his studio in London in 2009. After graduating from the Architectural Association Daniel worked for several years with Zaha Hadid where he was significantly involved in designing some of Hadid's most iconic buildings and products.