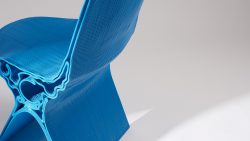 Nobu is conceived as a membrane that hides an internal cellular universe, transitioning from a smooth skin to a convoluted interior.
The chair reflects smoothness, regularity, as well as arrhythmia, moderation and madness. Only our advanced digital design and manufacturing methods could bring this object to life.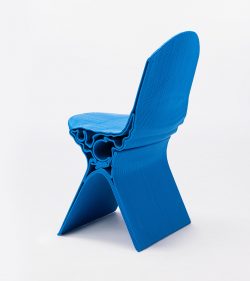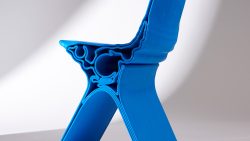 Nobu
X MANUEL JIMÉNEZ GARCÍA
Colors:
White, Red, Lime Green, Blue, Black, Gray, Translucent, Orange fluo
Dimensions:
55 X 42 X 85 cm
Materials:
Recycled PETG Polymer
Download files
→ PDF Spec Sheet
→ PDF Product Care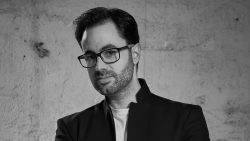 Manuel Jiménez García
Manuel Jimenez García is the co-founder and principal of madMdesign, a computational design practice based in London. His work has been exhibited worldwide in venues such as Centre Pompidou (Paris), Canada´s Design Museum (Toronto), Royal Academy of Arts (London), Zaha Hadid Design Gallery (London), Clerkenwell Design Week (London) and X Spanish Architectural Biennale (Madrid).