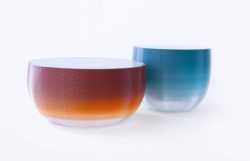 Degradé is a collection of lamps and tables that explores 3D printing technology in order to achieve a unique gradient effect, evoking the color palette that we can find in a clear sunset sky.
The pieces are printed in one piece with an industrial robotic arm adding colorant as it is printed, a result only possible using additive manufacturing. The extrusion of PETG generates a linear texture that gives the pieces a characteristic finish.
Regarding the lamps, a soft gradient is emphasized by light, adding color to the space and projecting direct white light at the same time.
As for the tables, a glass top allows you to see the piece from the inside, emphasizing its main characteristic: The gradient.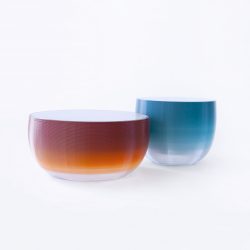 Degradé Table
X HÉCTOR SERRANO
Colors:
Red / Orange
Blue / Translucent
Dimensions:
Red: 68 x 68 x 34 cm
Blue: 52 x 52 x 40 cm
Materials:
Recycled PETG Polymer
Download files
→ PDF Spec Sheet
→ PDF Product Care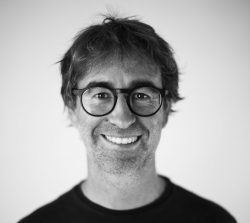 Héctor Serrano is a design studio founded in London in 2000. They create products and spaces that people are attracted to in the most humane, emotional and extraordinary way possible. The quest to bring innovation and character, while maintaining timelessness, simplicity and attention to detail, is a constant in each of their projects.