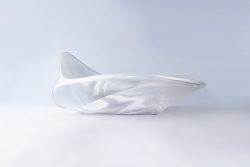 Airchaise was designed when speculating about the future of furniture for humans living in Mars. The project's main intention was to establish a digital production workflow using spacecraft recycled plastics, leading to a familiar and comfortable solution for the astronauts' life. This challenging idea comes to reality with
the Airchaise. Its soft and ergonomic lines created by computer-generated structural principles favour resting in today's homes,
stating that the future is indeed now.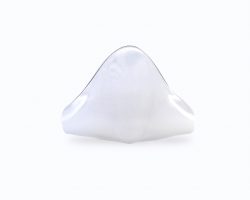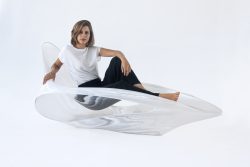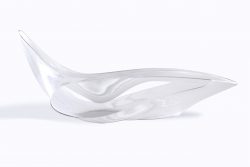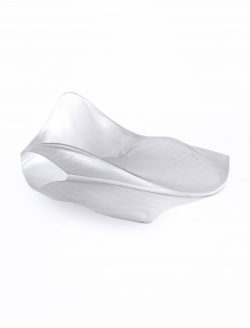 Airchaise
X MANUEL JIMÉNEZ GARCÍA
Colors:
Translucent
Dimensions:
196 x 100 x 73 cm
Materials:
Recycled PETG Polymer
Download files
→ PDF Spec Sheet
→ PDF Product Care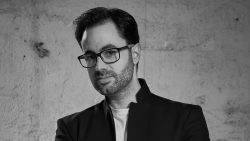 Manuel Jiménez García is the co-founder and principal of madMdesign, a computational design practice based in London. His work has been exhibited worldwide in venues such as Centre Pompidou (Paris), Canada´s Design Museum (Toronto), Royal Academy of Arts (London), Zaha Hadid Design Gallery (London), Clerkenwell Design Week (London) and X Spanish Architectural Biennale (Madrid).