Nagami imagine the impossible,
in a new technological age.
Research and innovation are the core of our products, developed in collaboration with internationally renowned designers, who can challenge our technology to create ground-breaking products. We craft every detail, from the early conception of a product, to the software that allows it to come to life, exploring new ways of creating furniture and environments which push the limits of imagination to unseen territories.
The great designers and architects of Nagami and his colaborators always been looking for objects that have never been seen before and offer new perspectives that were hardly imaginable until now; with our current technological development, in Nagami we can take the objects from the imagination of our designers to the real world and offer them to a public that is willing to make them part of their lives.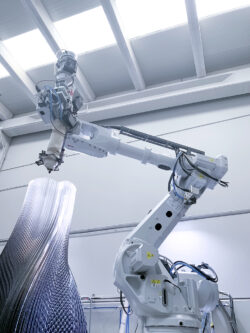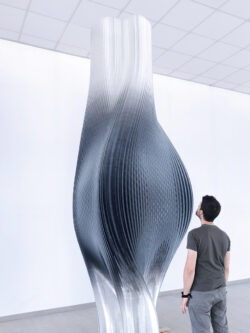 Technological craftsmanship & Hi-End Design
We believe in the craftsmanship of the new age, a fresh creating method that combines attention to details and finish techniques with the mastery of new technologies. The use of robotics and programming along with the vision of innovative professionals lead us to turn ideas, sketches and intuitions into tangible objects that are full of identity
We work thoroughly on each of our objects; we commit to every chair or product as a unique project, from software programming to polishing and final finishes. Nagami's proposals draw most of the attention wherever they are, and this is why perfection is our main responsibility.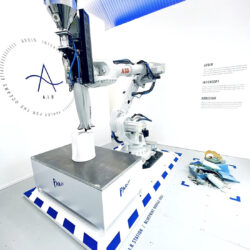 Avant-garde
We have an outstanding role in the Singularidad paradigm shift of the new world. We combine the work and approach of the best designers with a new disruptive way of generating objects of desire. Our designers have a vision and a commitment to change; we work with them to build the new modernity. We work hard every day to optimize our production processes; we understand that vanguard will be sustainable or it will not be at all.
Unseen
When conceptualizing each product or collection, our focus is to imagine the impossible and break the established rules to create uniqueness in each item. The world belongs to the brave, and our designers know it. Every project they make becomes something new because we don't follow trends or reproduce formulas within the industry: we generate our own rules to make memorable objects.